PVCu Windows
Energy bills are on the increase, environmental concerns are higher on the agenda than ever before and building regulations are becoming more demanding every year. Choosing a window system that offers higher Windows Energy Ratings for a lower cost therefore makes good sense.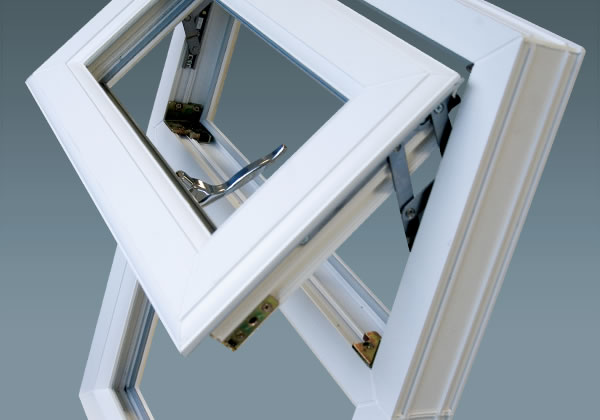 The traditional Casement style window Is the most popular and versatile window design and offers superb protection against the wind and rain.
Hinged either on the side or at the top, casement windows are the most energy-efficient option for most homes, and with a vast range of styles and decorative finishes available, Our casement windows are designed to complement any house type.
Our Flush Sash windows are an attractive, low maintenance and thermally efficient timber alternative that is also 100% recyclable and lead-free.
Not only do they look gorgeous, but the 50mm x 62mm single rebated sash design sits snugly in the 70mm outer frame.
The frame and sash sit flush when closed, recreating the look of traditional timber joinery. Our Flush Sash window incorporates a dedicated slimline sash, allowing the face of the profile to sit flush with our existing 70mm EnergyPlus outer frame.
Timeless elegance meets modern window design. Our vertical sliders combine the beauty and elegance of the traditional sliding sash window with the high performance, security, durability and energy efficiency of modern window design and manufacture.
Our vertical sliders have both a slide and tilt opening facility, creating  enhanced ventilation, hassle-free maintenance and aesthetic appeal, whilst still maintaining the safety and security properties of the window.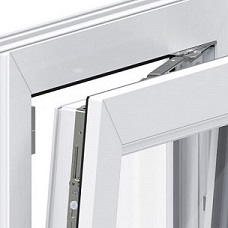 The best of both worlds in one product. Tilt and Turn windows provide a scenic view, whilst also providing unobtrusive ventilation. Transform and differentiate any property with a Tilt and Turn window. For a contemporary European look that provides clean lines, crisp detailing and fully integrated hardware, this window delivers.
Having a tilt-only function means you can provide additional ventilation without sacrificing security.
As this window can open fully inwards, it provides you with the ability to clean them extremely easily.
Bay and bow windows are a great way to bring more light into your home. Choose from different styles and colours to get exactly what you need.
Our innovative bay and bow windows offer a number of features and benefits unrivalled in today's market place and are available in a range of styles.
The ultra-slim frames of our beautiful bow and bay windows increase the flow of natural light as well as creating an enhanced field of view.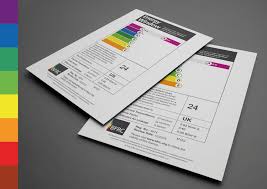 Whether double or triple glazed, Our windows outperform most of the other leading windows in the UK – mainly due to our innovative PVCu multi-chambered and symmetrical profile design.
Our Windows can achieve an 'A++ Rating' which means you'll be able to enjoy a warmer and quieter home as well as lower energy bills.
Call our sales team to find out how to achieve maximum U-value.