Composite Decking is a long term investment to any home and lifestyle, adding extra living space and potential value to the property. Our Composite Decking is a low maintenance product, British Standard certified in slip resistance, ensuring your new outdoor area is safe and enjoyable for the whole family.
Our Composite Decking range is made from a unique blend of reclaimed wood fibres and recycled HDPE. This formula has created a product combining the natural look and feel of timber and the strength and durability of synthetic plastics. This perfect combination helps eliminate the issues commonly associated with timber decking, such as splintering, breaking and the need for regular maintenance.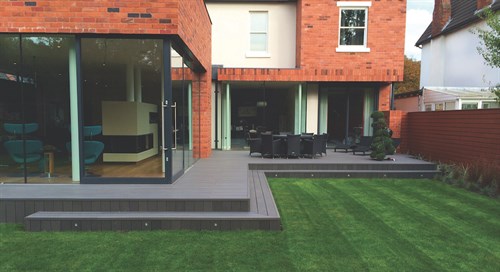 Decking Textures
The unique dual sided design texture of the urban board provides a greater design interest than traditional profile decking boards.
The urban range perfectly recreates the natural colours and textures of timber whilst drawing the benefits from composite boards.
Decking Design
Easy to install as either a primary focus or integrated into a large multi-material landscaping project.
Our composite decking's unique appearance introduces stylised textures and aesthetic appeal for a highly versatile outdoor space suitable for use throughout the seasons.
Our Composite Decking is available in five different colours, all inspired by natural shades. The current portfolio are Ash, Autumn, Walnut, Graphite and Charcoal. Our Composite Decking board cleverly utilises both sides, one similar in style to traditional timber decking, whilst the reverse has wider grooves offering a more modern feel, perfect for a standalone look, or why not create your own unique feature with a contrasting picture frame look by using both profiles.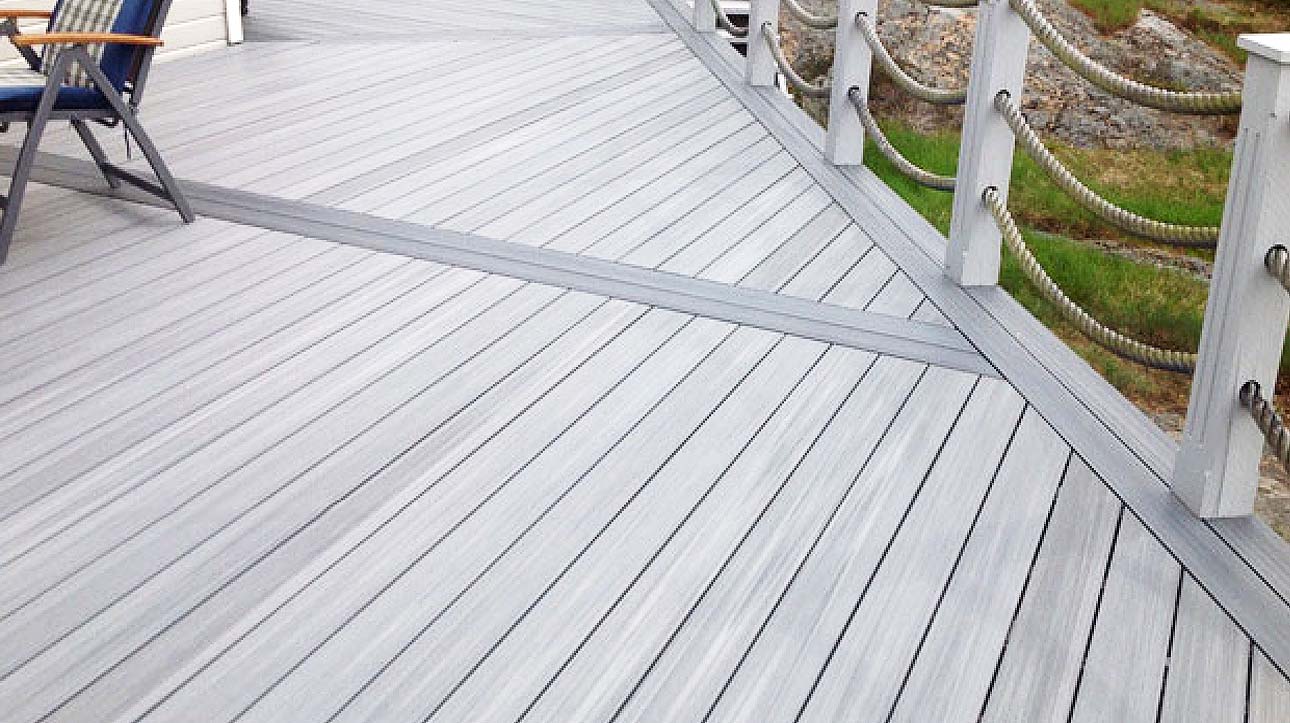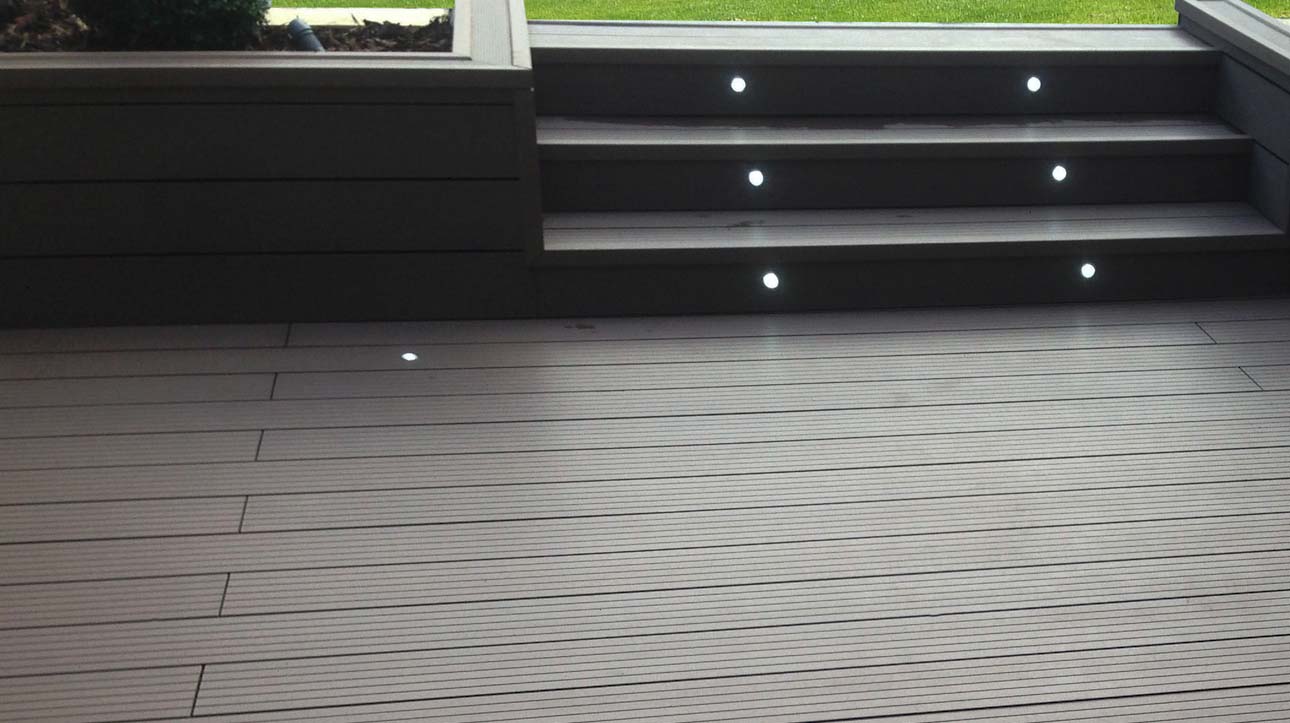 End Result
Our composite decking system is engineered to give a fixing free finish which creates a unique clean look.
We use a non-corrosive t-clip system which secures the edges of boards to joist work without the need to screw through the board itself. These fixings also generate a uniform expansion gap between the boards preventing warping and breaking with temperature changes.
Our composite decking can be fixed by one of two systems. The first and most popular choice is to secure the boards to a tantalised timber frame work, laid at 400mm centres. For those projects when a timber frame is unsuitable, for example when exposed to water or a restriction on height, composite joists can be used instead. Also available are fully adjustable pedestals which effortlessly aid in the levelling of any project.
This Rural Range has been designed to provide ultimate durability, perfect for high traffic or commercial use, while maintaining an attractive finish with fade and scratch resistance. This new rural board combines the proven strength of high density polyethylene plastic and reclaimed wood fibres, which also utilises a polymer outer shell that completely encapsulates the board in an impermeable layer for the highest protection against scratching, stains and fading.